Experience
"Sailmaker de Wit" has proven itself over the years as a manufacturer of oilbooms.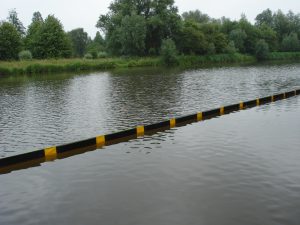 We have over 45 years of experience in developing and manufacturing oilbooms and this results into more than satisfied customers. Our oilbooms are widely applicable. They keep oil, rubbish and other polluting substances together and prevent the pollution to spread.
In the event of oil spills, damage to the environment can be limited by the utilizing the proper means. By using oilbooms the pollution can be contained and cleaned. For successful containment of these forms of pollution, the use of high quality materials is essential.
Oilbooms.eu presents an overview of the oilbooms produced and possibilities at De Wit B.V. For any questions, do not hesitate to contact us!